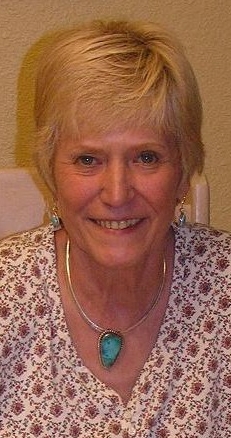 Sharon Chong wrote to tell us of the loss of former NMMS member Sunny Orman, explaining that Sunny had been experiencing multiple health problems in the last years and died from kidney and liver failure.

Sharon included the following obituary, noting that Sunny's daughter Tammy listed mushroom hunting as Sunny's special interest just after jeep racing. Sharon adds that "members of the club may remember Sunny's enthusiasm, helpfulness and sunny attitude at our forays."
---
Sunny Orman : 1947-2013
---
Sundance F. Orman, 65, a resident of the Hillsboro community, died Saturday afternoon, June 29, 2013 at her home.
Sundance Fay "Sunny" Orman was born on September 26, 1947 in Toledo, Ohio to Robert & Betty Kistler, and after 12 years of being raised in an orphanage, Ford and Agnes Jean Sanderson gave her a home. She received her education in Metamora and Fulton High Schools in Ohio.
She was united in marriage to Verlin E. Krieger on 10/31/1964 in Wauseon, Ohio. Following their marriage they made their home in the communities of Delta and Swanton, Ohio. They later divorced and she relocated to Albuquerque, New Mexico with next husband John Godfrey in 1978.
Sundance was united in marriage to John Orman on 9/5/92 in Albuquerque, New Mexico. They made their home in Albuquerque, which Sunny absolutely loved New Mexico. They later divorced and she was moved to the Hillsboro, OR community in 2009 to be close to her family and where she has resided since.
Among her special interests she enjoyed jeep racing, mushroom hunting, hiking, white water rafting and hot air ballooning. She was a fun, generous, outgoing, loving person and her family and close friends were very important to her. By some, she was considered the "heart" of the neighborhood, as she loved to have parties and get to know her neighbors.
Sundance is preceded in death by her parents, Ford and Agnes Jean Sanderson and her brother, Kenneth Koester.
Survivors include her daughter and son-in-law, Tammy F. Baker-Siemon (Sam) Siemon, of Hillsboro, Oregon; her four sisters Karol (Renzie) Smith of Kentucky; Anne (Richard) James, Brenda Caldwell and Diane (Robert) Jesson, of Ohio and her former husband, John Orman, of Hillsboro, Oregon. Also surviving are her two grandchildren, Thomas and Abbygail Baker, and many nieces and nephews.
---
MycoWest.net/biobits/sundance.htm
dmw . 2o16-o2-24